Advertise With Us
We offer potential advertisers a number of unique marketing opportunities that can be customized to fit your business and target customers.
Connect With More Potential People Interested In What Your Business Offers!
Radio reaches over 90% of the U.S. population every week in every age group.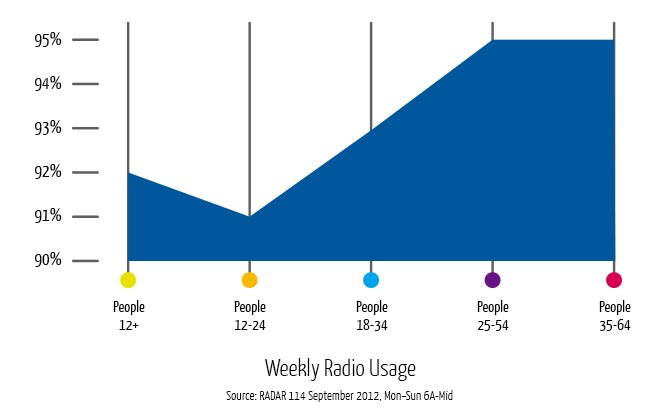 How Can Radio Marketing Help Me?
70% of people with favorite radio personalities follow them on social media.
Only about 10% of adults 18+ will listen to satellite radio in a week. Nearly 93% of adults 18+ will listen to radio in a week.
Virtually all radio listening happens live, in real time, while more than half the adult 18-49 top 10 TV shows' ratings come from 7 day DVR viewing.
96% of people listen to the radio Monday through Friday, with 93% staying through a 1-6 minute commercial break.
How Can Digital Advertising Help Me?
Advertising is changing and people are moving beyond traditional media with their advertising. In the digital age, people are more connected than ever often walking around with internet access in their pocket or purse.
Digital advertising combines the reach of TV, the frequency of radio and the tangibility of newspaper.
The most powerful component of digital advertising is the instant access to your customers. You need to explore an advertising medium that can not only get your word out to the masses, but allows them to act on those buying impulses the instant they receive your message.
Ready To Get Started?
Simply contact us to schedule a complimentary business marketing consultation. (843) 405-7377 x 2.
Contact us for more information 843-405-7377 x 2